WordPress is a popular web application that is used for making websites. Today nearly half the websites on the internet are powered by it. It is user-friendly and easy to learn for most skill levels, and gives you access to all the basic features you would need out of the box, like adding and editing content on your website without the need for coding knowledge.
Because it has so many of the basic features that you need, it accelerates development, making it cheaper and quicker to create a custom website. And because of the active community surrounding it, there's hundreds of ways you can integrate your website with e-commerce, forms, social media, and analytics, and custom applications that are made for your business.
Why am I running updates on your WordPress site?
The software that your site runs on was created by thousands of people. This community is constantly creating new themes, plugins, and integrations that can be used to enhance the functionality of WordPress sites. This means that users can easily find and implement solutions to any specific needs they may have, such as integrating their website with social media, analytics, and other tools.
Since things are constantly changing and improving, updates are needed to keep everything up-to-date and secure.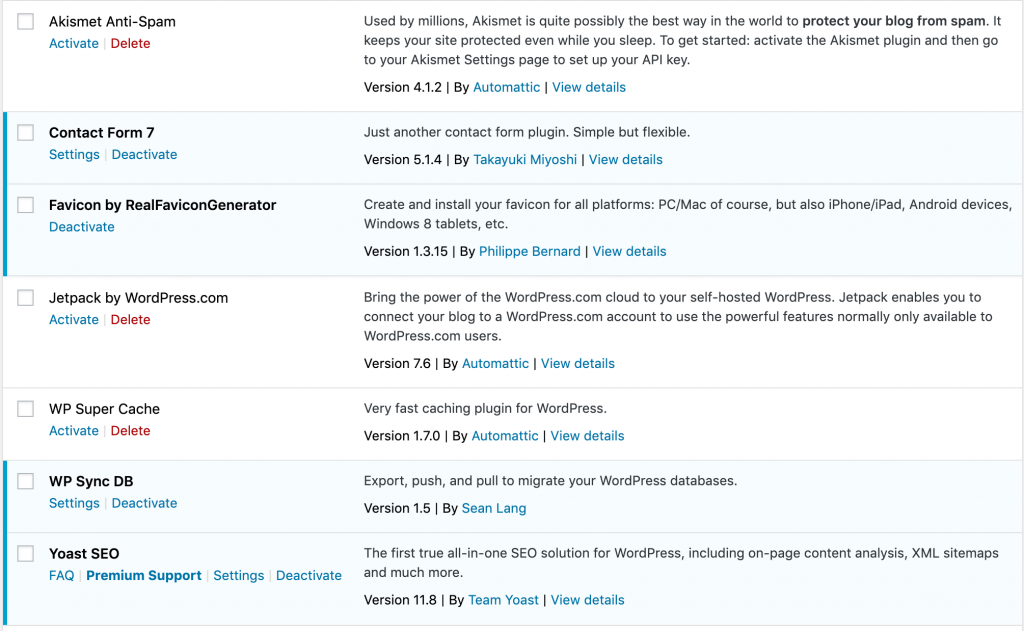 WordPress will perform the critical security updates automatically, but the plugins that provide critical features to your site—like contact forms—might not. Security is an arms race, and for the relatively low amount of time it takes to monitor, perform updates and test afterwards, I always recommend you have someone perform these updates regularly.
What I do
If you host with me or hire me to support your website I run these updates once a month and double-check to make sure the updates didn't cause changes or issues with the site.
If you host on the Deeplight Hosting platform I also regularly maintain, backup, automate, and run security tests and checks on all of our servers. It's all taken care of behind-the-scenes, and the WordPress updates are usually included with the hosting costs. Any emergencies or maintenance that causes impacts to your site or business are reported directly to you.
What it costs
Around 15 minutes to an hour per month depending on the scale of the site. There may be other costs involved and brought up ahead of time. It is always cheaper than the hard costs of bringing your site back up from an intrusion, and the indirect business impact of lost traffic and search ranking after that happens.